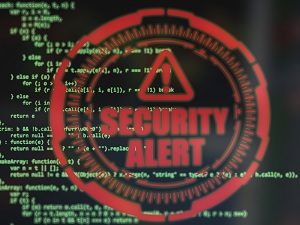 There is still little information being disseminated on the Apple support site, but according to other major tech sites, yesterday (03/26/2021) Apple released Emergency (eg: Install Now!) updates for iPhones, iPads, and the Apple Watch.
This is the second emergency update for iPhones and iPads this month, following a patch earlier in March that fixed a different WebKit flaw.
Details about the updates from Apple's support site:
According to TomsGuide: (https://www.tomsguide.com/news/ios-14-4-2-emergency-update):
The Apple security advisory dryly noted that "Apple is aware of a report that this issue may have been actively exploited," i.e. is already being used to hack iPhones and iPads. Updating the device to iOS 14.4.2 and iPadOS 14.4.2 fixes the problem.

"Zero-day" security flaws are those that are used in attacks before software developers become aware of the flaws — the developers have "zero days" to fix the flaws.

The flaw lets a malicious website or web page spark "universal cross-site scripting" in WebKit, says Apple.
How to update your iPhone or iPad:
Fortunately, updating an iPhone or iPad is a cinch. In most cases, you'll just get a notification that an update is ready. Tap it to proceed.

You can also force a update by making sure your device is connected to the internet over a local Wi-Fi network, then going to Settings > General > Software Update and tapping Download and Install.

If there's no Wi-Fi available, you can tether your iDevice to a previously "trusted" computer using a USB cable. On Macs running macOS 10.15 Catalina or later, the phone should pop up in Finder. On Macs running macOS 10.14 Mojave or earlier, open iTunes, where the iPhone should appear.

Locate the iPhone's page in either Finder or iTunes, click General or Settings, then click Check for Update. If an update appears, then click Download and Update.