Are you looking to replace your company's outdated phone system?
Tactical IT Group offers the award winning 3CX Phone System. With 3CX there is no need to worry about management and installation. 3CX is a software-based, open standards IP PBX that offers complete Unified Communications, out of the box. It is trusted by thousands of businesses worldwide such as Pepsi, American Express, Boeing, Harley Davidson, RE/MAX and M.I.T!
Let Tactical IT Group's VoIP service provide the benefits every business needs today:
Features that you'll use – If you want to take a call on your laptop, or on your cell phone when you're on the go, or you'd like to access a phone number without any hassle, then Tactical IT Group's VoIP services are definitely for you.
The ability to take on your company's workload – With optimized technology, your VoIP system will never go down because too many calls are being made, and the system can grow with your business.
Low-cost and easy to install – Installing and setting up a new VoIP system in your office is easier and more affordable than you might expect. Our trained staff will not only provide all of the necessary training and help to make the transition smooth and worry-free, but we can also help you find the right solution that meets your budget.
If you're not happy with your current phone solution, have outgrown your existing system, or are looking for new features; call us today, and let us help you make the right choice.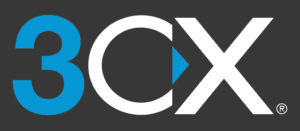 Installation & Configuration is straightforward with 3CX:
Connect with prominent SIP trunks within minutes with pre-configured templates.
Plug-in an IP Phone or Gateway to your network for automatic configuration.
Avoid interoperability issues with 3CX tested IP Phones.
The Choice is Yours
With 3CX, deployment of your PBX is straightforward and flexible.
Deploy on existing Windows machines.
Deploy on a MiniPC Appliance.
Virtualize and segregate on Hyper-V or VMware.
Security & Backup
When it comes to VoIP security, 3CX sets the standard. 3CXs inbuilt security has been exclusively developed to protect your PBX system from attacks.
Increased secure web server configuration.
Automatic detection & blacklisting of SIP Attack tools.
Traffic to 3CX clients is encrypted via SBC.
Voice traffic is encrypted via SRTP.
Automatic generation and management of SSL certs.
Revolutionary VoIP Security with A+ rating from SSL lab.
Automatic Failover for instant backup.
Encryption between browser and the website ensured via HTTPS.
Slash Costs
By using 3CX, typical monthly telco cost savings will be significant, as is the cost of the 3CX solution as compared to legacy phone systems.
Decrease your Phone Bill
Increase your voice system functionality
Avoid expensive and proprietary upgrade costs
Leverage low-cost Internet connections
We leverage prominent trunks providers to reduce call charges
Port your existing phone number over to the new 3CX system
Reduce travel expenses with integrated web conferencing
Establish low-cost 800 number capabilities
Leverage low-cost International calling options
Clients & Features
With 3CX, you can take your extension wherever you go, from VoIP clients for Android and iOS, Soft Clients for Windows and Mac to clientless web conferencing and the integrated web client, you are guaranteed to be kept in the loop wherever you go.
Download 3CX Clients on your Android / iOS Device
Use your extension from anywhere
Free VoIP calls with your smartphone
Save battery life with "PUSH" notifications
Connect all clients simultaneously via SIP Forking
Most Progressive Android & iOS VoIP clients in the UC market
Benefit from integrated features such as, Presence, web conferencing, conference calling
Easy to Use Windows & Mac Softphones
Initiate IP Phone calls from your desktop with CTI mode
Work remotely from anywhere
Easily view the presence of your colleagues
Use the Receptionist view to administer calls, then drag and drop calls for a swift call transfer
Launch calls directly from your CRM; integrate seamlessly with Office 365, Google contacts or Internal Phonebook
Automatically obtain reports on customer and agent activities
Includes Wallboard and Q-Manager view
Web Client
Multifunctional Web Client with inclusive multiple features
Integrated WebRTC technology resulting in reduced bandwidth usage
Click to Call Chrome Extension
Integrated Video Conferencing
Free for up to 25 participants
Unlimited users regardless of edition
Initiate a conference with one single click
Correlated operability between VoIP and video
Bandwidth Management and Control
Remote control assistance for quick & easy troubleshooting
Pre-upload PowerPoint & PDFs before meetings
Easy to use polling tool for feedback